Shipping to U.S. and Canada Only.
DARE TO STAND OUT
You've nailed your unique sound after endless jam sessions, your pedalboard deserves the same level of customization.
Make your Templeboard stand out with our limited release replacement end caps.
ELECTRIC BLUE

---
Turn your sadness blues into radness blue with our new limited release Electric Blue End Caps .
All caps, no perf. Swap out your caps and keep your OG Templeboard setup. Easy peezy.
​
---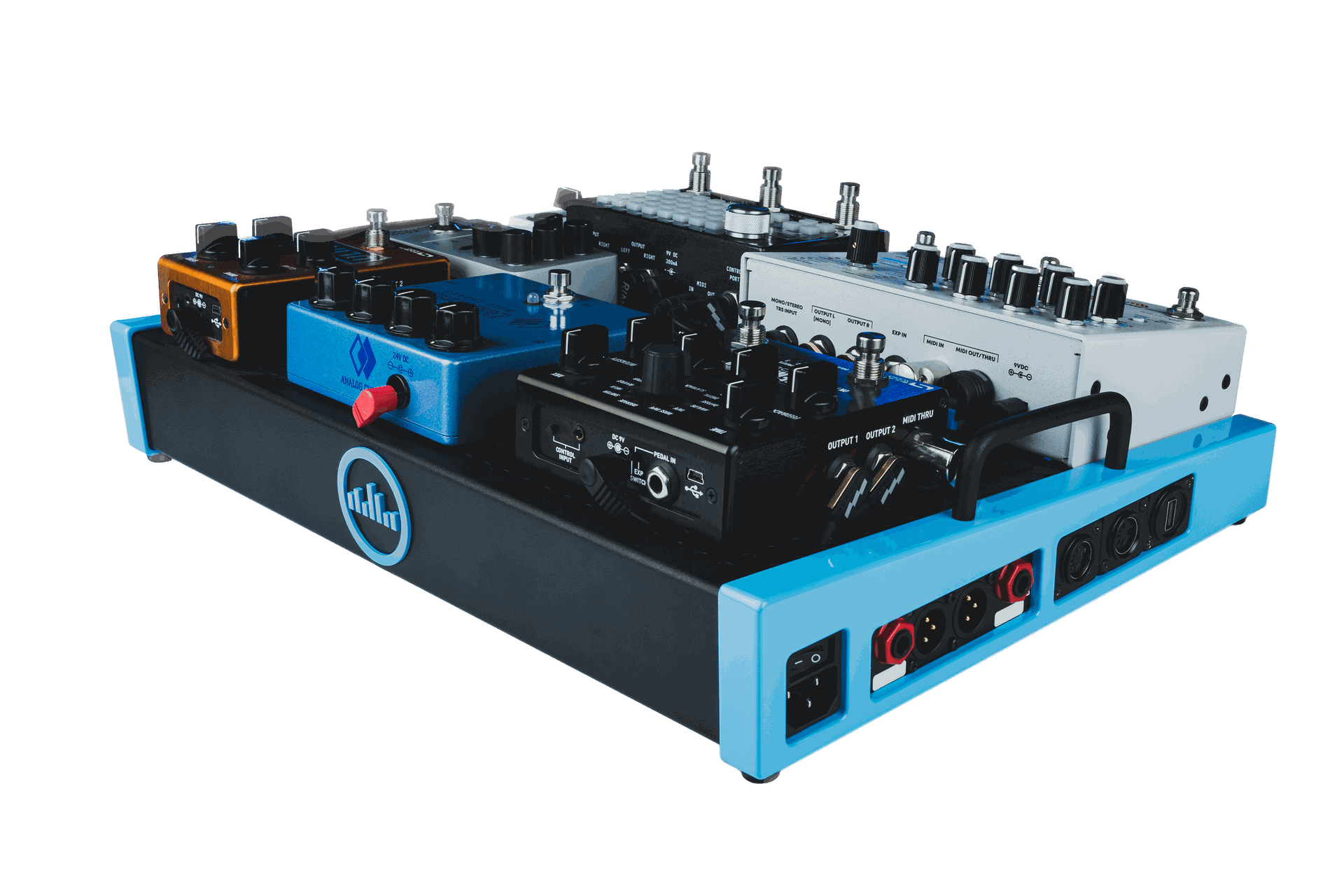 BLUER THAN YOUR MOM'S JEANS, AND TWICE AS TRENDY.

Unapologetic, striking, and a touch rebellious. (And that's just the color!)



YOUR TEMPLEBOARD'S EDGY GLOW-UP AWAITS.
Electric Blue endcaps, logo, hardware, and handles for
the Temple Solo, Duo, and Trio Series.



USA & Canada only. Sorry.

---
SNAP THEM UP BEFORE THEY'RE GONE.

You snooze, you lose. And believe us, you don't want to miss the blue wave.
---




SUBSCRIBE TO OUR CURATED ELECTRIC BLUE PLAYLIST
​ AND MAKE YOUR EARS HAPPY AGAIN

FREQUENTLY ASKED QUESTIONS